Coronavirus has not only created a health crisis but also an economic crisis.
A growing percentage of Americans are out of work or have had their hours reduced due to the coronavirus pandemic.
Desperate situations need desperate measures so, in this crisis time, it is vital for your future that you start managing your money in the right way.
Follow expert tips and customise it to your own unique situation. Every person is different and their financial goals, status, backups, assets etc are different. So, make sure you don't follow the money tips blindly but tailor-make it to your own situation.
It is amazing how we all depend on each other as a human society. The moment all the movement stopped, all the exchanges of money and good/services also stopped. Sellers can't sell anthing, suppliers can't supply anything, flights can't fly anywhere and service sellers or professionals are losing work.
Money tips for coronavirus crisis
We can't control the situation all by ourself but we certainly can take control of our financial situation. Here are some money tips for coronavirus crisis and for recovery time that will happen after this virus trouble is over.
Make a Money document if you don't already have for all your income sources and expenses. Now more than ever you need to get your hands dirty in accounting world. This document will help you understand your expenses. see what's unnecessary and cut down those costs. This is time to ho in hibernation. We don't have the luxury to afford luxury items or services. Also, analyse all your income sources and see if you can make more from any particular source.
Stay updated with the latest money support news. This is crucial because almost every govt. at the time of writing is giving some support via stimulus packages to their citizens. See what is in it for you. There are also various loan facilities from banks and local govt. you can also apply to them as most are on lower rates than usual.
3. Mortgage Payments – Ask your bank if you can pause them or pay interest only. Many banks are already allowing house owners to put their mortgage payments on hold. Myriad of house owners are making use of it to get away safely on the other side after this crisis is over.
If you're renting in UK, the government has brought forward emergency legislation to protect you from eviction if you can't keep up with payments – new rules mean they cannot evict you for at least three months. Similar story with other countries.
4. Credit cards. If you have credit-card balances, see if you qualify for a card with lower interest (or a no-interest introductory rate) and transfer your balances from higher-interest cards (though be aware there's usually a fee for transfers)
5. Stock up smarter Lots of folks feel the need to stock up on supplies right now. Yet few of us have money in the budget to clear out Costco. Here are some small, reasonable ways to get what you need and stay on budget.
Groceries: To reduce waste and grocery bills, center your shopping list on affordable, shelf-stable foods that won't spoil in case you're stuck at home for a bit—like rice, pasta, and beans. Look for fresh foods that freeze well (like bread and shredded cheese) and long-lasting produce (like onions and carrots). As mentioned earlier, it is time to hibernate just like a bear goes in hibernate stage for 6 months. You need to go on as low as possible with your costs.
Medications: This is essential. Consider picking up just a few things you'd need if you had a winter bug, like cold medicine and cough drops. If you take a prescription medication regularly, give your doctor a ring to ask if you need an extra supply—and be sure to call your insurance to make sure they'll cover it
Shop your own home: You might be surprised at how much you already have in your house to keep you comfortable while saying in. That lonely can of pumpkin in the back of the cabinet? Make curried pumpkin soup! The stack of half-finished crafts or unread books in the corner? Cheaper fun than renting movies online! Do an inventory of what's right under your nose before you run out to buy more.
6. Avoid Shopping Clothes: It goes without saying that you should be buying luxury items. Avoid spending your precious money stock savings on these things. You can manage without buying a new $3,000 branded bag, or a $100 tee. There is always another time for that. Buy it when all this is over and there are sales. Until then, keep the focus on useful things to save money.
7. Save on entertainment (but stay connected with family and friends)
Instead of spending huge money on subscriptions, find creative ways to have fun when your plans have to change. The money you save on going out can bolster your budget or emergency savings—and keeping in touch with the people you love makes weathering any storm less stressful.
Concert cancelled? Create a virtual music party—ask everyone to contribute their favourite song to a shared Spotify playlist (and have a video chat dance-off if you're anxious to bust a move)
Happy hours curtailed? FaceTime friends for a remote wine night (bonus: the drinks are cheaper!)
Curbing your travel plans? Plan a staycation full of fun activities you never have time for, like a movie marathon, a tour of your city's parks, or a home spa day
Movie theatres gone dark? Use the Netflix Party extension for Chrome for a virtual movie night with friends from afar
Save money on your car. Checkout this blog for tips to save money on motoring.
8. Make minimum debt payments if you can If you can afford to pay the minimum on your credit card balance, do it. If you don't, you may owe fees and extra interest, and your credit score could be negatively impacted.
It is a good idea in this time to contact your loan provider or check their website for any offers, news, updates, rebates etc. If you absolutely cannot make payments at this time, contact your card issuer right away, says Westlin. "There is no universal relief program, but several major card issuers are offering some relief to cardholders," he says. You could also consider a balance transfer, he says, which allows you to move your credit card balance from a high-interest card to one that charges you no interest during a 0% introductory period.
It sounds simple, but reaching out to your various providers — mortgage lenders, student loan providers or credit card companies — to review your options is essential. "You won't know what's available if you don't ask," Westlin says.
The following two tabs change content below.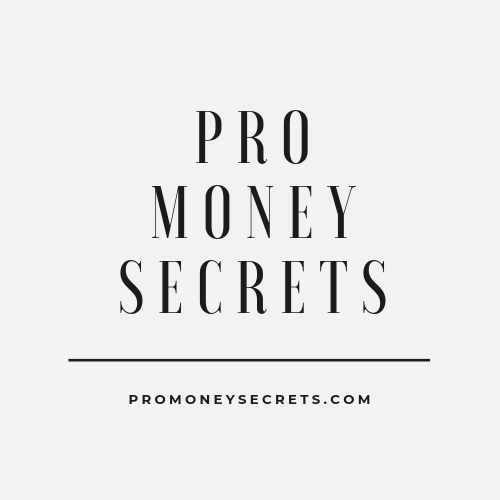 Pro Money Secrets
ProMoneySecrets is a leading money blog. If you want to make easy money or passive income, we offer free tips, guides and resources that have helped millions of individuals around the world.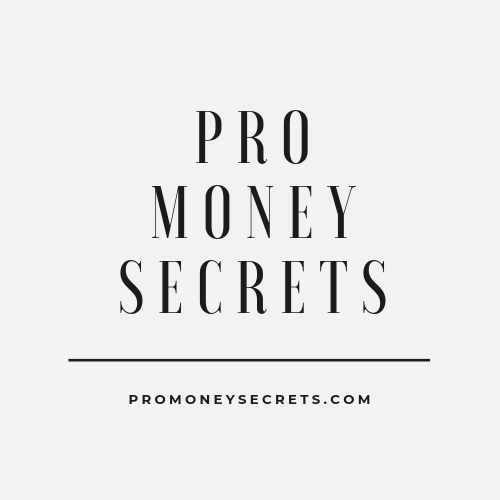 Latest posts by Pro Money Secrets (see all)