Want to know how to make money on youtube? This 2019 guide is all you need to know.
We like to shed some light on some YouTube stats before going into the actual tip to make money on YouTube. If you like, you can jump straight into the steps and skip this part.
The convenient reach of the internet has given millions of people an opportunity to monetize their skills and talents through an online platform. There are a lot of misconceptions about money-making opportunities online, especially on Youtube. 
Youtube is an American video-sharing platform that was launched in 2005 by three former PayPal employees, Chad Hurley, Steven Chen, and Jawed Karim. The search giant Google bought this site in 2006 for 1.65 billion dollars.
There are 5 billion videos watched daily on Youtube and this site has an average observer's session of 40 minutes. The traffic increased on Youtube by 50 % from the previous year. The most subscribed channels have over 100 million views. You can imagine the income they must be generating from their channel with 100 million subs.
There are around 500 hours of content uploaded every hour on youtube and it is the second-most popular site on the internet. 
Youtube is the second largest search engine as it processes 3 billion search queries a month. So if you can create some content which can help millions of people searching for answers on YouTube, then you can generate a huge viewership.
The website hosts 3 billion hours of video content and is the largest contributor to bandwidth consumption for both domestic and business premises. This site plays a huge role in the social media and dominates news feeds within Facebook, Twitter and other social networking sites. 
On Youtube, users can create their own community and make money by showcasing their skills or talent. The website helps upcoming artists and small producers engage and grow an audience for their business. 
Nearly 70 % of marketers hold videos responsible for their conversions to sales. This website provides a host of growth opportunities for every type of business and helps generate a larger audience in a more cost-effective manner. 
By 2020, 80% of all web traffic will be claimed by the video format, as the consumption of videos has increased due to the advent of mobile devices. 
This is a destination for running an effective marketing campaign as it provides numerous metrics tools such as impressions, views, likes, comments and shares. This site can have a positive impact on your business, as it optimizes a brand's presence on the internet.
Growth of YouTube as a preferred platform for advertisers is good news for content creators. So how 
Here are a few methods to generate an income from Youtube :
1}  Sell Goods at Shopify:  This site promotes the sale of goods at Shopify as firms can set up a store on Shopify and then produce videos on Youtube in order to promote the sale of their products. It is an excellent marketing site for e-commerce as it transmits content on merchandise and boosts sales by raising awareness about products.  
This is an ideal place to promote your Shopify products. A lot of major brands utilize Youtube to promote products and the site provides an excellent place to advertise niche and specialty stores on Shopify. 
Youtube is an ideal site to advertise a Shopify product, as it is accessible throughout the world. The most beneficial part of the advertisement is that videos can be embedded on the product page listing and that sets realistic expectations from customers. 
2} Sell Videos on Yondo:  This site is a popular destination to sell videos, video consultations, webinars and online lessons. Yondo is an excellent site to sell for Youtube channels that offer educational classes as it offers an alternative marketplace for videos.  Yondo helps produce content in real-time and is excellent for a smaller audience. The minimum cost of membership at Yondo is 27 dollars and this site yields a high return for investment. 
3} Join the Youtube Partner Program: With the YouTube partner program, you can show ads next to your video or inside your video on YouTube and make money from those ads. This program gives greater access to the site's features and resources. This provides channels access to creator support teams, monetization features and a copyright matching tool.
 In order to eligible for the partner program, one needs to meet the site's monetization policy, live in a country where the partner program is available, and have a minimum of 4000 public watched hours in the last 12 months.  The program needs 1000 subscribers along with a linked AdSense account
4} Create a Google Adsense account: By linking a Google Adsense account users can get paid once the money is generated on Youtube. The account allows users to check the total earnings from the channel. Advertisements on Youtube pay for every click given through videos within a channel.  Youtube shares its profits with users for uploads on site.
There is a 45-55 split for users, as the company keeps 45 %  of generated income and gives 55% to channels. In 2013, the average cost per thousand ( CPM) was 7.46 dollars, thus making videos with only 500 views earn about 3.80 dollars on the site.
An  Adsense account pays user accounts once the total earnings have accumulated to 100 dollars. Google Adsense provides a great advertisement network through Google's technical resources and helps churns loads of video advertisements into cash. 
5} Directing traffic to Affiliate marketing: This website is an excellent place for directing traffic to affiliate marketing. If someone purchases through an affiliate link then a channel receives a small commission from the sale. Nearly all online commercial retailers have an affiliate link program.  A Youtube channel earns money through users for clicks links given at a website. 
Make an awesome video, talk about a product or service, guide users on how to use that product or service and provide your affiliate link to users in case they want to buy that product or service. If they use your link to buy, then you get a commission.
6} Attract Sponsorships: This is an opportunity found by users of the site. Sponsorships are provided by companies to channels on this site.  It is a partnership between a Youtube channel and a brand. It is an actual method to generate revenue through a channel as it is mutually beneficial to both parties within a contract.  Many brands are giving sponsorships to channels for being endorsed and featured. This is a form of advertisement given by channels to companies for the site. 
7} Covering Live Events: A good way to generate ad revenue is to cover local public speaking events and feature them on your channel. It is a perfect method to target niche audiences and generate revenue through other methods of income. Live events are a source of revenue as people can click affiliate links given by those events. 
At the end, when you start a YouTube channel don't think too much about monetizing it in the beginning. Focus on creating awesome content which makes people keep coming back to your channel time and again. Focus on giving value and increasing your subs. Once you get a decent channel and subs setup then focus on the above steps to generate income from your Youtube channel.
The following two tabs change content below.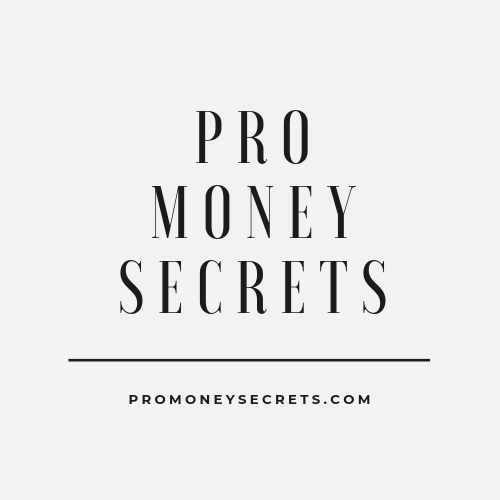 Pro Money Secrets
ProMoneySecrets is a leading money blog. If you want to make easy money or passive income, we offer free tips, guides and resources that have helped millions of individuals around the world.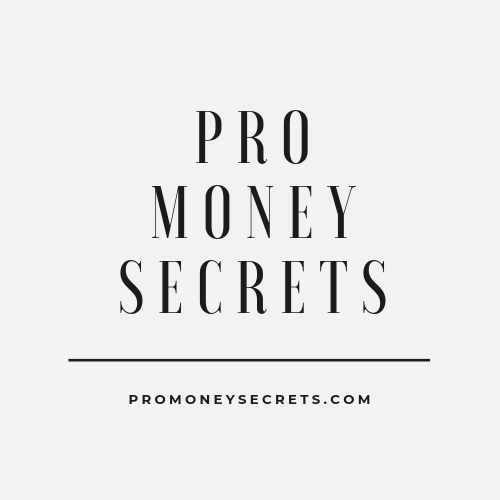 Latest posts by Pro Money Secrets (see all)