In this article, you will find 9 exclusive tips for beginners to make money with blogging. Using these tips, you can make up to $1000 a month easily. 
Before embarking on what matters the most, let us begin by looking at what blogging means, the terms that are used and generally what it is all about. To begin with, the term blogging refers to the communication of one's ideas or thoughts about a particular subject matter in the form of writing. The writings form a diary-like platform called a blog in which a blogger i.e. a person who is writing his or her ideas or thoughts. A blog is normally public and therefore can be seen by a lot of people. Earlier it was made popular by blog sites like blogger.com but now you can easily have your own blog site on WordPress.
Blogging is very beneficial especially when done for commercial purposes and the basics associated with it is adhered to. The following are some of the exclusive ways in which blogging beginners can make money or increase their chances of making a lot of money this year.
Marketing on behalf of other people.
Amazon affiliate program is the biggest example of this. Write a blog and promote others' products.
A beginner in the blogging industry can benefit from marketing or promoting other peoples products in his or her own blog. Doing so will not only enable him or her make money in form of commissions but also his or her blogs will be known by many people and therefore it will be a source of money in the long run.
Creating Tutorials
If you can write great educational content then why not make money from online courses. Create tutorials and sell them on sites like Udemy.
For a beginner, it is always wise to give a lot of details about the services you are offering. Creating tutorials will only help in letting people understand all about your services.
Social Media.
Social media works like magic to when it comes to making money via blogging especially for a beginner. There are many ways to sell on social media but we recommend creating great content that promotes affiliate product and service (think Amazon affiliate program and ClickBank) and then promote on social. The reason is that it is a major tool that one can use to promote his or her contents. Having your work on social media platforms such as Facebook, Twitter, Instagram or YouTube will only serve to make your work likely to be read. The more it is read the more traffic you build and therefore you end up making a lot of income from your blog.
eBooks
A good eBook is concise and does not necessarily contain a lot of pages. Writing an original eBook can be a great source of drawing of attention to your business and therefore create a lot of traffic which will lead to good earnings. A quality eBook should be packed with a lot of information and does not need to be too long. Having it on platforms such as Amazon or on Click bank on your own blog is always beneficial. Sell ebooks like a pro.
Freelancing.
Freelance writing can make a beginner showcase his or her skills and proof that they can write. It is a great way to attract and keep clients for a starter. One can be a good writer but may find it difficult to achieve success in the blogging industry and therefore offering your writing services to clients may help build trust and enable one to take root in blogging.
Cold pitching.
For a beginner, having your blog besides another person's blog i.e. a person  who has been in blogging for a long time and is successful will only serve to increase your chances of making it since it may attract the interest of some of his viewers and readers and therefore it may result in your blogs being publicized.
 For a beginner, another way that one can achieve success, in the long run, is by choosing to ghostwrite for another blogger. This will only serve to sharpen your skills and technical know-how and gives you an edge when you make a decision to start your own blog.
or simply Ads are advertising platforms by goggle. For beginners, this is a great way to introduce your blog. Choosing an ad that is relevant to your blog will go a long way in making people glued to your blog wanting to find out more. It is always advisable to have ads in your blogs since they have been known to create traffic due to their slickness.
but not least is consulting. By consulting I mean trying to acquire much knowledge from blogging experts. It is always advisable for a beginner to seek advice from expert since it is from them that they can know the dos and don'ts involved in blogging and therefore increasing their chances of making it in the blogging world and also avoid minor mistakes that may prove costly. This may go a long way in expanding your business in future since one can also include coaching and consulting as another service they offer and therefore make additional money.
In conclusion, blogging can be one of the most beneficial sources of income to anyone aspiring to be a blogger but one need to adhere to the basics involved and also make the right choices. It requires patience and good planning for one to be successful.
The following two tabs change content below.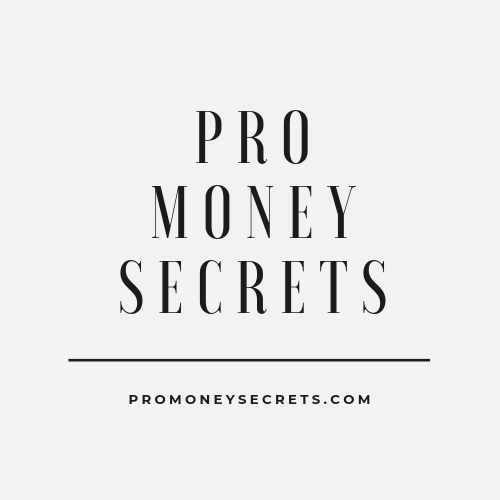 Pro Money Secrets
ProMoneySecrets is a leading money blog. If you want to make easy money or passive income, we offer free tips, guides and resources that have helped millions of individuals around the world.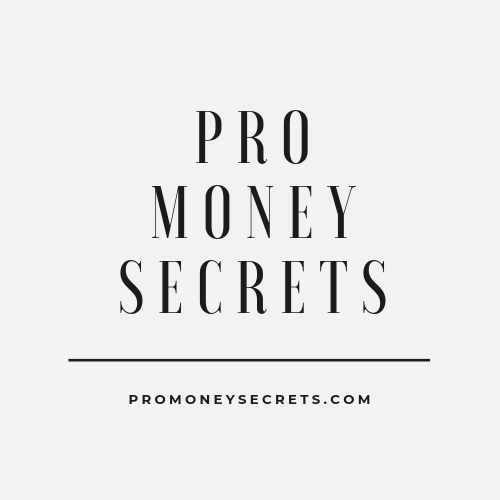 Latest posts by Pro Money Secrets (see all)